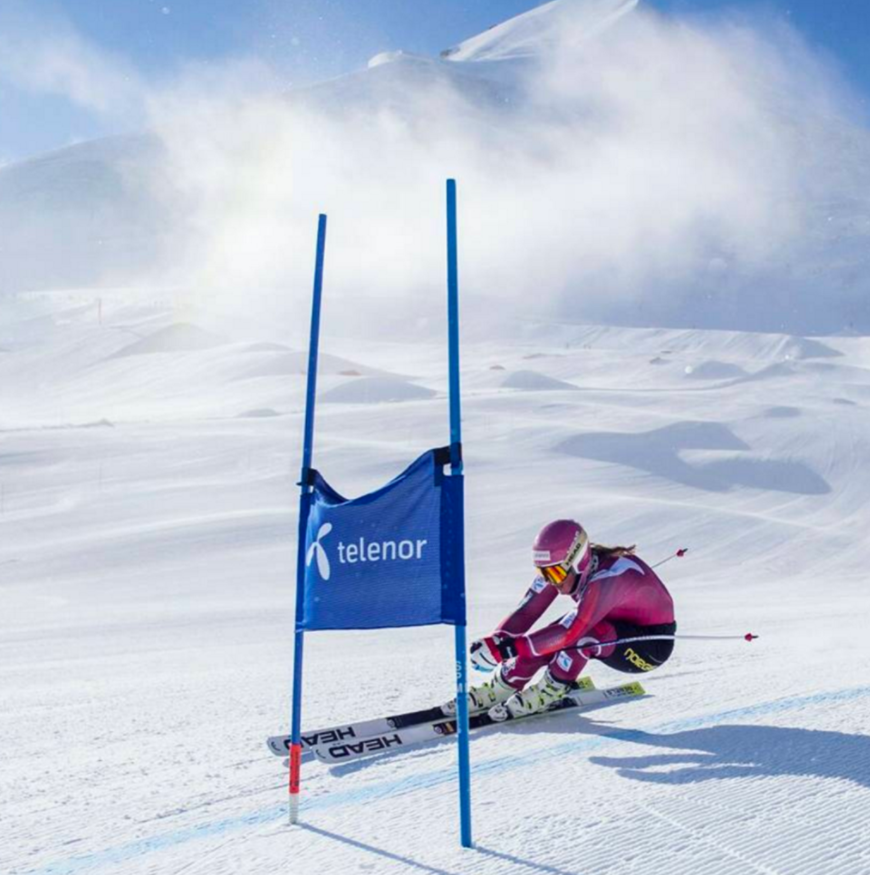 Incrediwear features our newest ambassador, Maria Tviberg, this week as a rising star in her discipline. Tviberg is a Norwegian Alpine Skier, who competes for the national team of Norway. She moved to Geilo at age 14 with her family in order to ski more.
 
"My family has sacrificed a lot to get me to where I am today," Tviberg said. "In my spare time I like to use my time with my family and friends, and I also have a dog who I love being with." 
 
Alpine (AKA downhill) skiing highlights competitors to race down snow covered slopes on skis with fixed heel bindings. Skiers follow the fall line down the slope's steepest direction, trying to beat the fastest time of other skiers. As a result, many accidents happen from a skier's miscalculation, resulting in an isolated fall. Knee injuries account for over 30% of Alpine skiing injuries.
Despite being quite young, Maria has dealt with numerous injuries over the years. However, she keeps a positive attitude because she believes when you are positive, anything is possible.
 
"I've dealt with many injuries," Tviberg comments. "Incrediwear has been a big help in my recovery and rehab. They made me able to train harder and more, to get me back on track where I belong; the slopes, with skies on my feet! I love the products especially the knee sleeves, recovery legs and socks stand out to me."
 
Out of the total events she competed in for 2015; Tviberg placed in the top four of eleven events, five of which she won overall. Her determination, positive attitude, and enthusiasm for skiing is a huge part of what inspires us at Incrediwear to produce active recovery products to help athletes and active people everywhere to recover faster, and optimize performance for whatever mountain(s) in life you need to conquer.