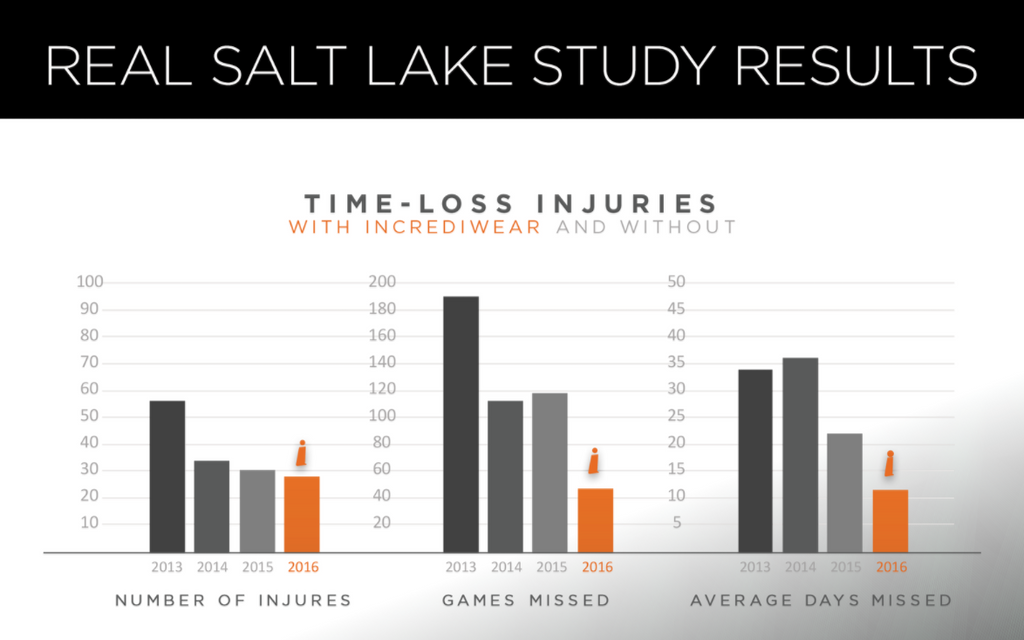 Injury Prevention & Recovery Essentials for Athletes
The most common sports injuries among young athletes:
• 21% of all traumatic brain injuries among children in the U.S. are sports related.
• Knee pain for young athletes should be taken seriously, and not just as growing pains. Overuse injuries are a large percentage for young athletes who play multiple sports. Overuse injuries can lead to more serious injuries such as ACL tears, with girls 8 times more likely to suffer an ACL injury than boys.
• The most common injury seen in an emergency department for a sports-related injury is Sprains & Strains. In 2012, there were approximately 451,480 reported, and it is estimated to be higher with the increase in of participation in sports among youth.
Click the image below to read Incrediwear's latest study on injuries & recovery among North American Soccer teams!