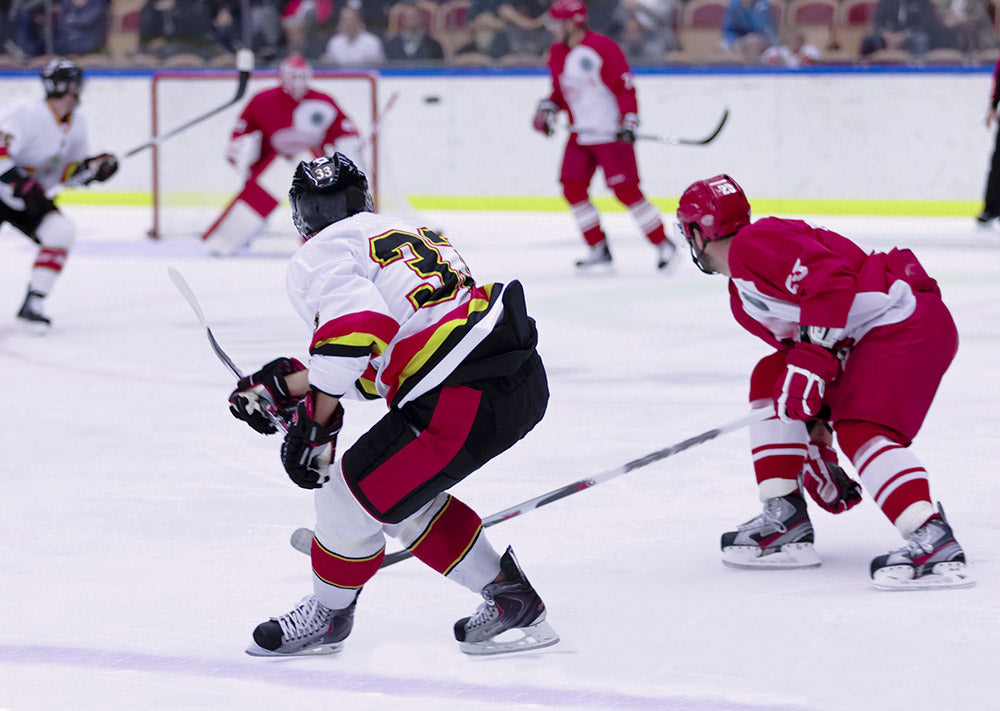 Hockey is a sport that requires speed, quickness, agility and balance.  In addition to these attributes, the physically demanding aspects of the game like body checking and battling for the puck require hockey players to have great strength and stamina as well. 
The sudden stops, starts and battles along the boards use a multitude of muscles, but in particular the ones in your core and lower body.  With such a physical toll being placed on players, RECOVERY is extremely important, for maximizing performance, but more importantly, INJURY PREVENTION.  Below are some product suggestions for Hockey Players of all levels and ages to keep you IN THE GAME.  
DURING ACTIVITY
POST ACTIVITY
If you ask any high-performance athlete or coach, they will tell you performance is directly related to how well you can recover.  A recovered muscle will perform better, allow you to train harder and be less susceptible to injury.  Although many of the products above can be worn post game as well, the NUMBER ONE product we recommend is the Leg Sleeves.  Leg sleeves can be worn immediately AFTER ACTIVITY and WHILE ASLEEP to increase blood flow and accelerate recovery.  The increased blood flow helps flush out lactic acid and other pain causing chemicals and deliver much needed nutrients and oxygen to aid muscle repair.  NO ice, NO creams, NO machines.  Just put them on, kick your feet up and recover.
Incrediwear's revolutionary circulation enhancing fabric works to reduce swelling, alleviate pain, muscle fatigue and soreness.  Incrediwear products are not only for athletes, but for any anyone with joint pain, injuries or circulatory conditions.  For more info about the technology click here.